The EU Programme for the Environment and Climate Change (LIFE) has approved our taking part in easySRI, a project to facilitate the transition to smart-ready buildings.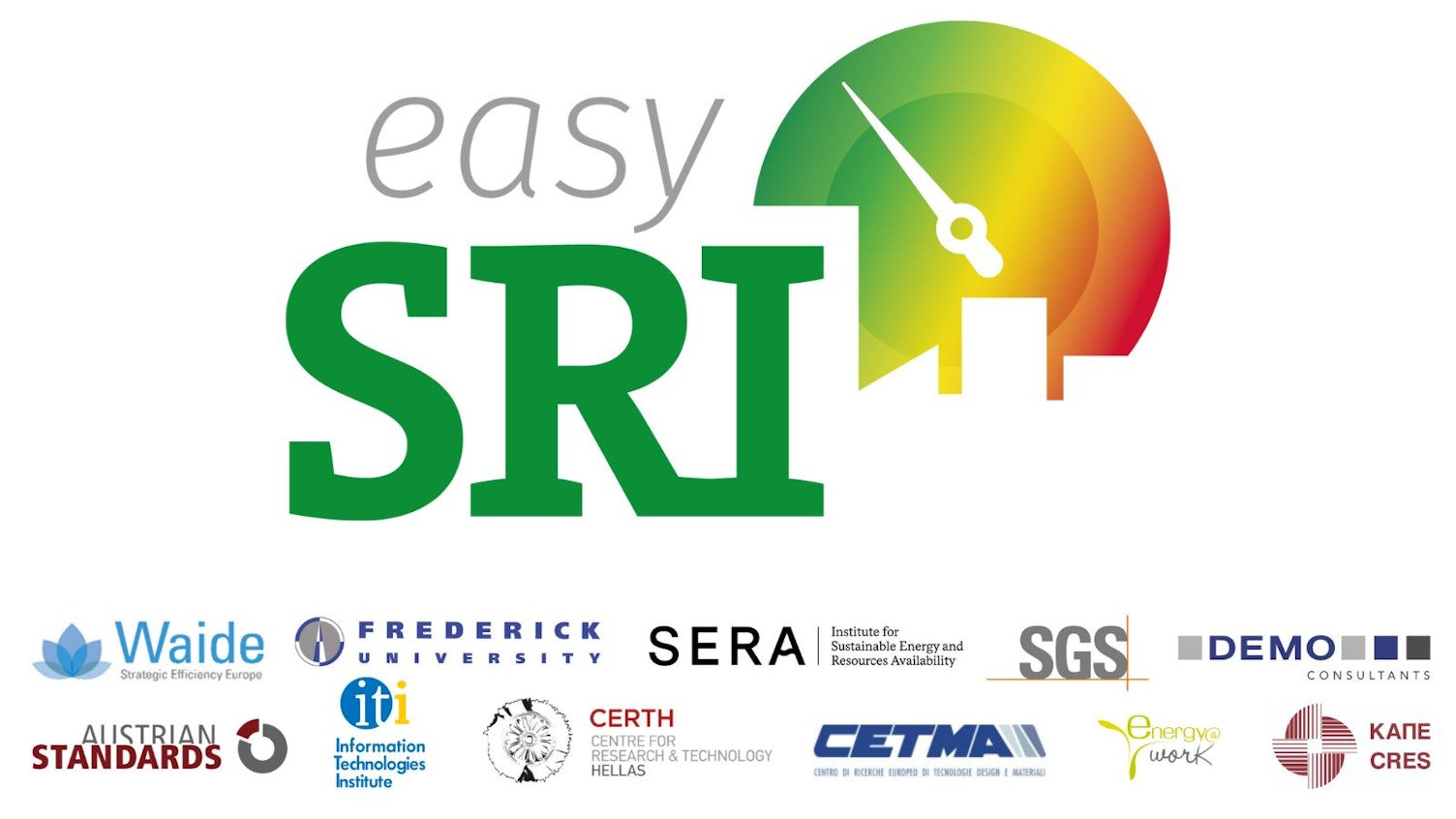 SGS is pleased to announce that the EU Programme for the Environment and Climate Change (LIFE) has approved the easySRI project, in which SGS will be part of the consortium.
What is easySRI?
Part of the LIFE Clean Energy Transitions Programme, and funded by EU LIFE, the easySRI project began in November 2022 and will end in October 2025. It aims to facilitate the transition to smart-ready buildings via a web platform that automatically calculates a building's smart readiness indicator (SRI). Additionally, easySRI introduces additional energy efficiency and financial parameters to provide building users with understandable quantitative data. It also supports the implementation of a number of machine learning (ML) services to assist with the evaluation and assessment of the building system's performance and smartness.
easySRI will contribute to the development of novel business strategies that promote the adoption, evaluation and upgrading of smartness in stakeholders' facilities.
The project aspires to have its outcomes included in updates of current standards as well as in new standards and will investigate links with other relevant EU initiatives.
How will SGS contribute?
As 1 of 10 high profile members of the easySRI consortium, SGS will use its expertise as a certification company to provide training and guidance for engineers, auditors and assessors, to ensure that they are able to use easySRI effectively and implement its principles in building certification. This includes developing training packages for certification.
We will also lead the project's sustainability, replication and exploitation actions and be responsible for the dissemination and exploitation of results to identified interested parties.
For further information, please contact:
Estefania Lopez Montesinos
EU Project Manager
Innovation Projects Development (R&D)
t: +34 687691612
About SGS
We are SGS – the world's leading testing, inspection and certification company. We are recognized as the global benchmark for sustainability, quality and integrity. Our 97,000 employees operate a network of 2,650 offices and laboratories, working together to enable a better, safer and more interconnected world.
This project has received funding from the European LIFE Programme for Research and Innovation under grant agreement no 101077169.