SGS is delighted to announce the opening of a brand new toy testing laboratory in Bengaluru, Karnataka state of South India.
Approved by the National Accreditation Board for Testing and Calibration Laboratories (NABL), this state-of-the-art lab is now fully operational to provide a suite of local and international testing services to clients within southern India's growing toy manufacturing industry.
Located within SGS's established Softlines and Electrical & Electronics (E&E) laboratory sites in Bengaluru, this new facility complements the company's existing toy testing lab at Manesar in Gurgaon, North India. Both labs, in addition to NABL accreditation, have scope for ASTM F963 (USA); ISO 8124 (international markets); EN 71-standard (Europe) and IS 9873 (India).
Shashibhushan Jogani, Managing Director for SGS in India said: "We are delighted to open this strategically located new laboratory, which extends our ability to support toy manufacturers and retailers across South India to accelerate the pace of their business by reducing time to market for bringing safe and compliant toys to the customers."
"As part of a global network of toy testing laboratories, our team of experts in Bengaluru look forward to supporting clients to navigate the industry's stringent regulations and standards and bring new and safe products to market quickly and efficiently," said Shailesh Sharma, Director – Connectivity & Products, SGS in India.
Capabilities of the new laboratory include:
Physical and mechanical testing
Chemical testing
Flammability testing
Electrical safety testing
Labeling review
The types of toys that are tested in the lab include:
Dolls and plush toys
Infant toys
Ride-on and pull-along toys
Magnetic and projectile toys
Mouth actuated toys
Games and figurines
Construction toys
Puzzles and creative art materials
Electrical and battery-operated toys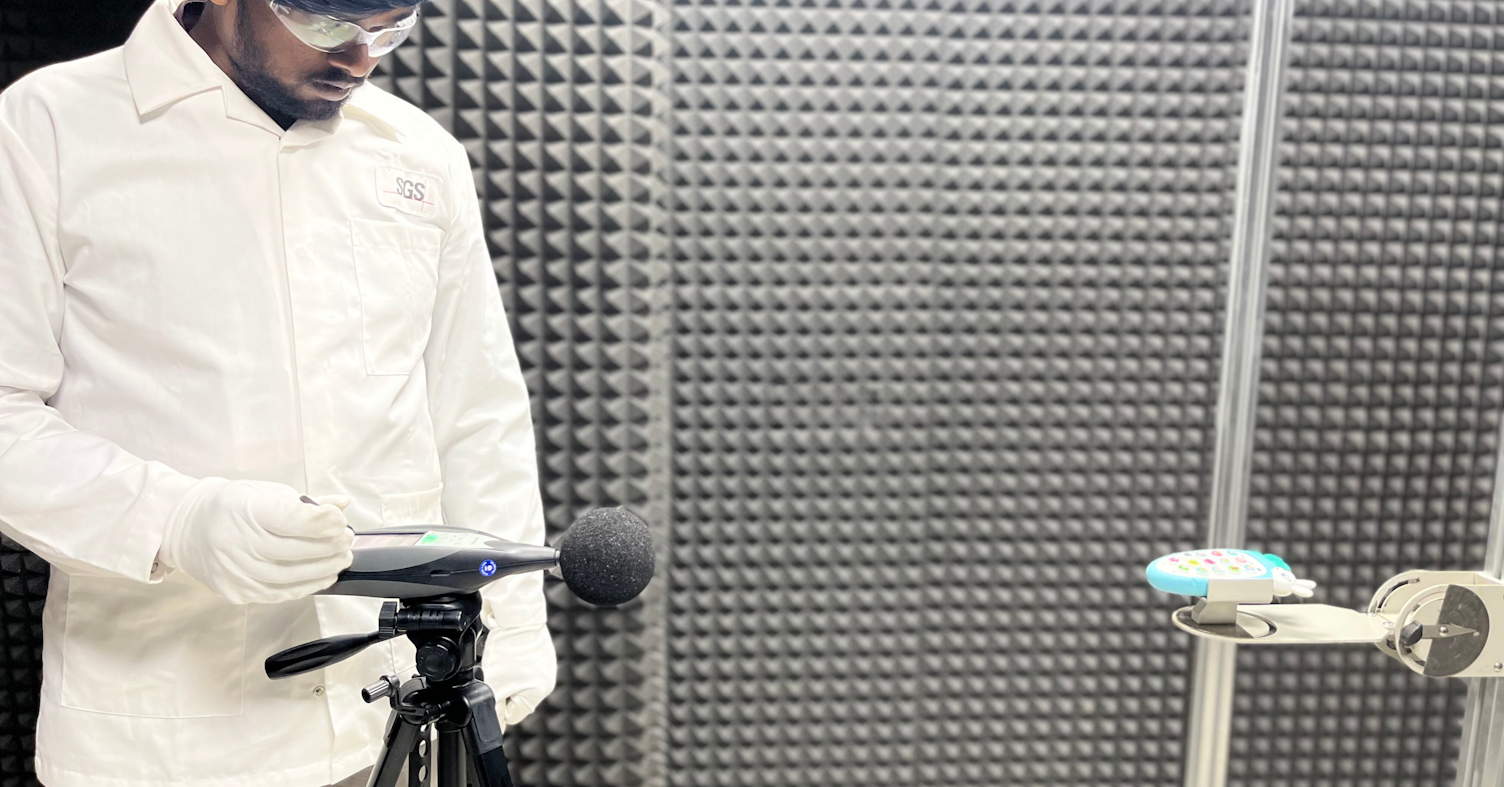 Acoustic testing for toys at our new lab in Bengaluru.
SGS toy safety testing services
SGS offers manufacturers, retailers and importers a one-stop solution to ensure their toy products comply with relevant regulations and quality standards. These include the EU toy directive and the US Consumer Product Safety Improvement Act (CPSIA) amongst others. SGS toy safety services aim to assure toy safety and offer a comprehensive program including:
Support for new product development
Update and interpretation of legal requirements
Safety/risk assessment
Product and materials testing
Factory and social audits
Inspections
Training
Learn more about our toy safety testing services.
For further information, please contact:
Dilip Singh
Head – Hardlines
Connectivity & Products
t: +91 987 17 94 636
About SGS
We are SGS – the world's leading testing, inspection and certification company. We are recognized as the global benchmark for sustainability, quality and integrity. Our 98,000 employees operate a network of 2,650 offices and laboratories, working together to enable a better, safer and more interconnected world.
SGS House,
4B, Adi Shankaracharya Marg, Vikhroli (West),
Mumbai, Maharashtra, 400 083,
India