Ensure your footwear packaging is robust, meets environmental standards and enhances consumer experience with footwear packaging testing from SGS.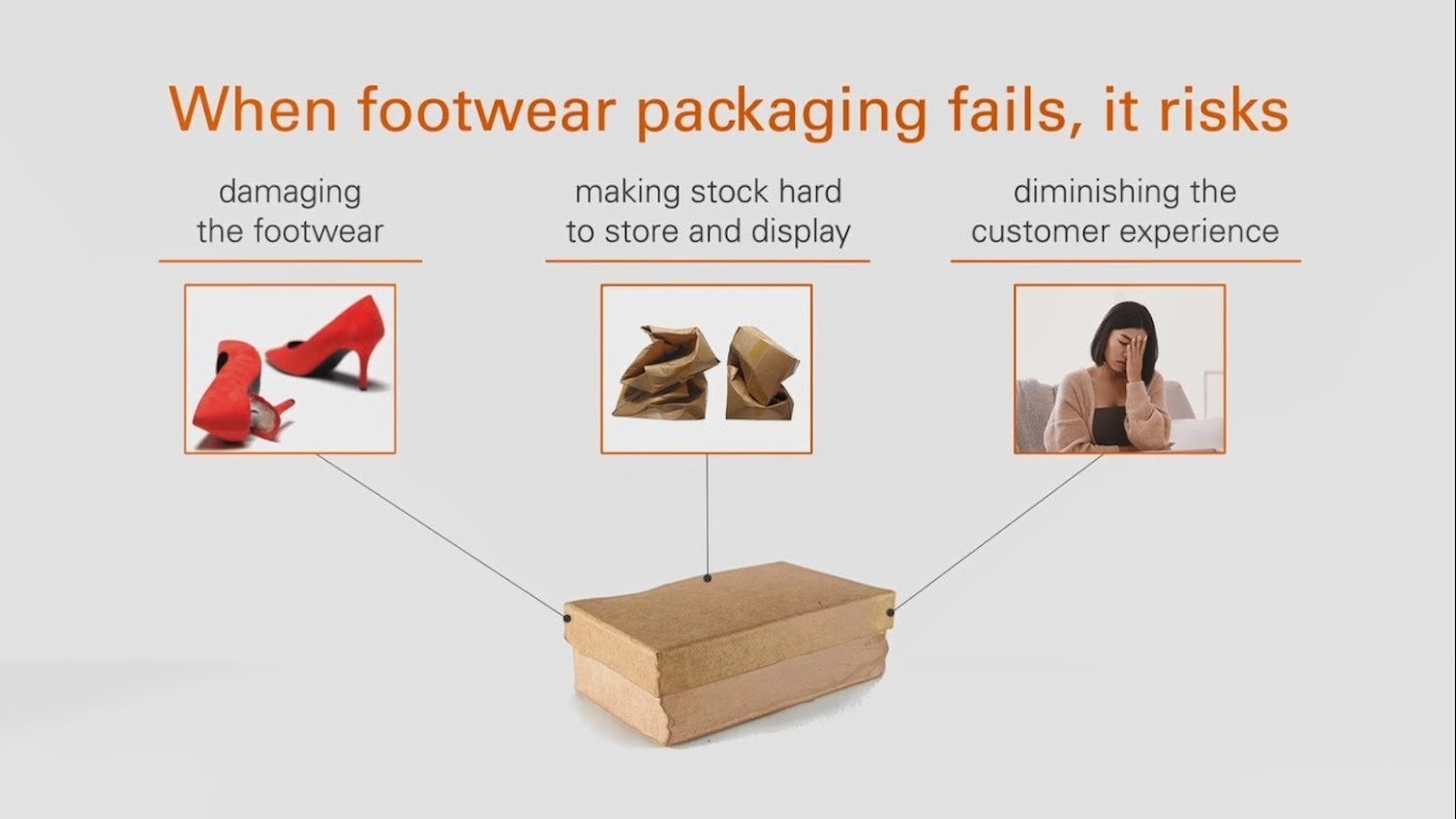 With today's emphasis on packaging and presentation and the trend for 'unboxing' videos on social media sites, it's vital that footwear packaging can stand up to the rigors of storage, transit and display. Our testing methods tick every box for protection, performance and consumer experience, whether consumers purchase footwear in store or online.
Why is footwear packaging so important?
Consumers want new footwear to look and feel brand-new whether they buy it in store or online. However, most footwear is manufactured in Asia, which means it can spend weeks in transportation. Packaging must therefore be able to retain its shape, color and appearance during transit, as well as provide full protection for the footwear inside.
At point of sale, shoeboxes are often used in displays; some even appear in 'unboxing' videos to be shared online. E-commerce purchases present further challenges – footwear can be stored for long periods of time before being sent unchecked to consumers' homes, increasing the risk of packages arriving crushed, bent or broken.
It's clear that robust testing is not just important for the protection of your product, but also for the reputation and reception of your brand.
What is SGS's footwear packaging solution?
Our testing protocol covers all aspects of footwear packaging to ensure it meets or exceeds the standards required. Our tests cover:
Physical performance
Appearance
Color fastness and ink transfer
Sustainability
Chemical and regulatory requirements
Consumer experience
ISTA transit testing
Why choose SGS?
SGS introduced the industry's first comprehensive testing protocols for footwear packaging. Our global network of ISTA accredited test laboratories helps brands, manufacturers and suppliers ensure footwear remains in perfect condition throughout distribution, display and into consumers' homes.
Inward Way,
Rossmore Business Park, CH65 3EN,
Ellesmere Port, Cheshire, United Kingdom