SG 42/23
Toys again most recalled products in 2022 in Europe.
The EU Member States exchange and publish information about the recall of dangerous products in their countries.
The number of alerts has remained stable for a number of years – 2117 alerts were recorded in 2022 against 2142 in 2021.
Please find below the most frequently recalled product categories and types of risk from 2022.

The category 'toys' was once again first in 2022. Traditionally, authorities focus on vulnerable consumers and toys has been number one nearly every year.
Compared to 2021, 'motor vehicles' dropped from 26% to 16% in 2022, most likely due to a general drop in motor vehicle industry sales. Significant changes can also be seen for cosmetic products. Authorities focussed controls on cosmetics and reported several kinds of perfume and creams with recently banned chemical substances, such as butylphenyl methylpropional (BMHCA) and hydroxyisohexyl 3-cyclohexene carboxaldehyde (HICC). As COVID is no longer pandemic, there was also a drop in protective equipment, from 8% in 2021 to 4% in 2022.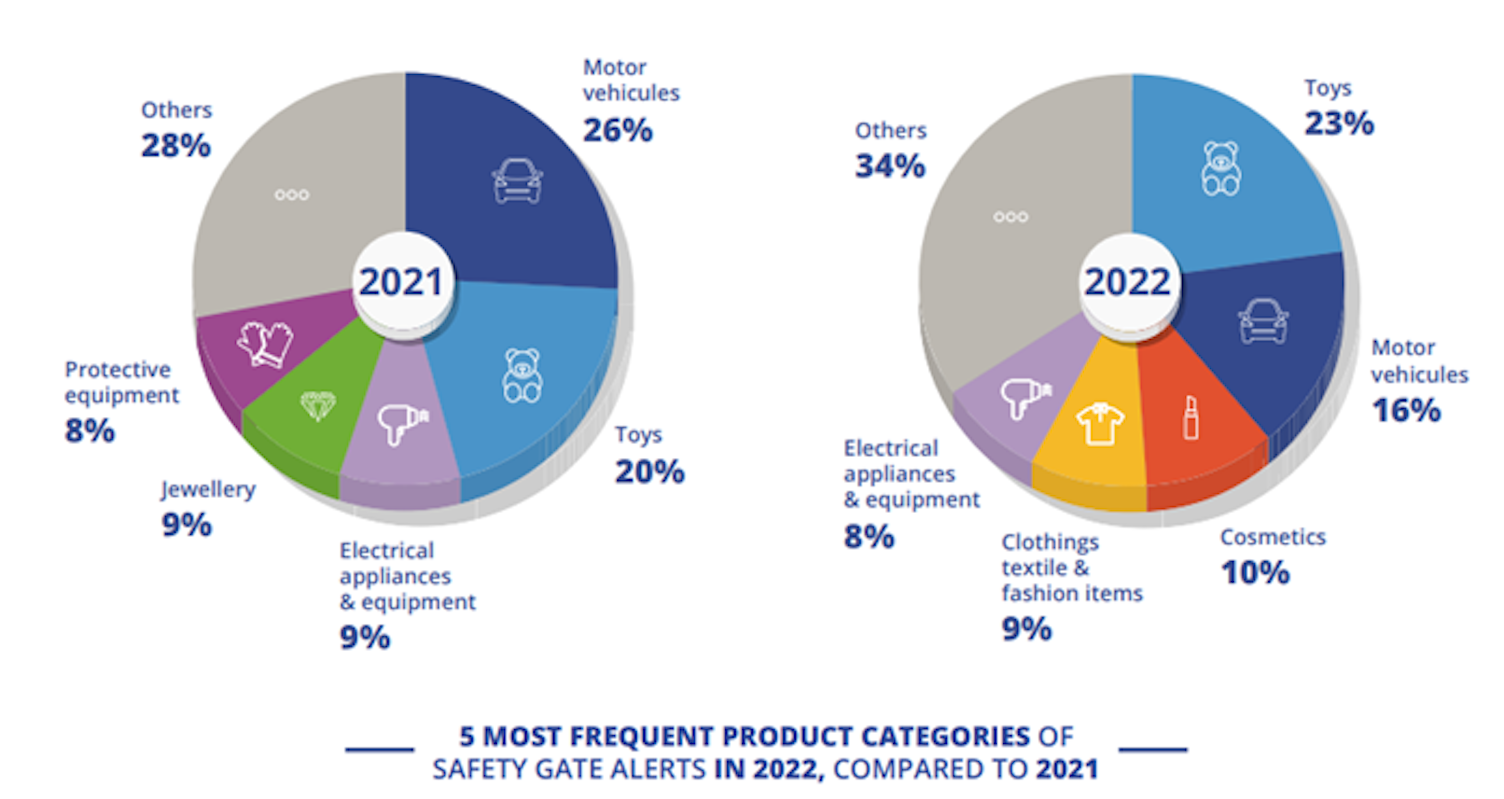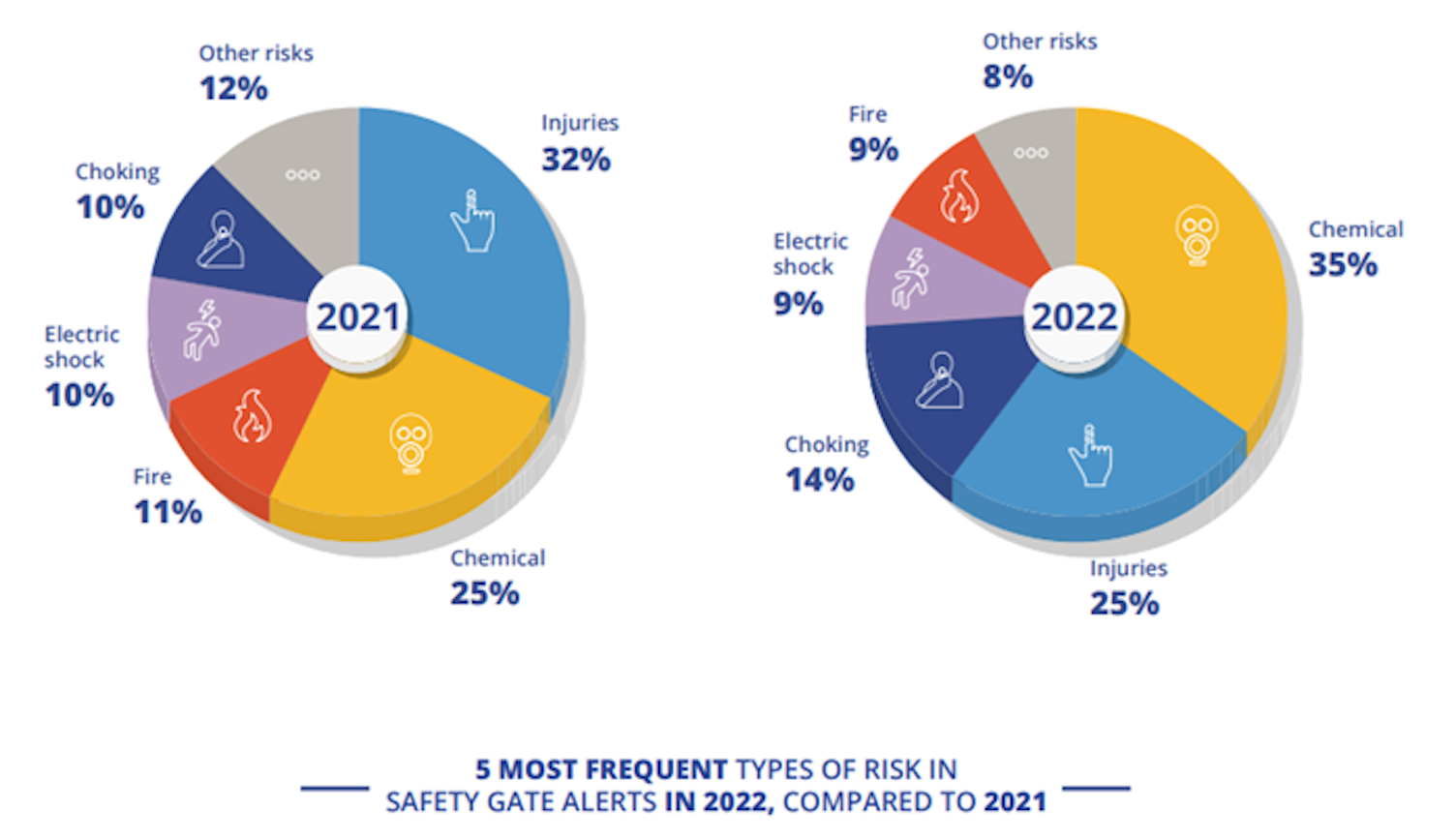 Please find full details in the Safety Gate 2022 report.
SGS publishes the latest unsafe product notifications in Europe, US, Canada and Australia for free every week on its Product Recalls online platform.
SGS offers a wide range of services to ensure that your products comply with the EU Toy Safety Directive. We offer training, safety/risk assessment, technical documentation check, labelling review, testing according to harmonized standards, SVHC screening, inspections and audits. We operate the world's largest network of toy experts and testing facilities – around 30 toy laboratories and certification bodies worldwide, including 3 EU Notified Bodies (France, Germany and Netherlands). Please do not hesitate to contact us for further information or visit our website. In the end, it's only trusted because it's tested.
Source Infographics: Safety Gate 2022 report.
© SGS Société Générale de Surveillance SA. This publication or website is a property of SGS Société Générale de Surveillance SA. All contents including website designs, text, and graphics contained herein are owned by or licensed to SGS Société Générale de Surveillance SA. The information provided is for technical and general information purposes only and offers no legal advice. The information is no substitute for professional legal advice to ensure compliance with the applicable laws and regulations. All information is provided in good faith "as is", and SGS Société Générale de Surveillance SA makes no representation or warranty of any kind, express or implied, and does not warrant that the information will be error-free or meet any particular criteria of performance or quality.