Nitrosamine testing from SGS – identify the presence of nitrosamines in pharmaceutical products and comply with USFDA and EMA requirements.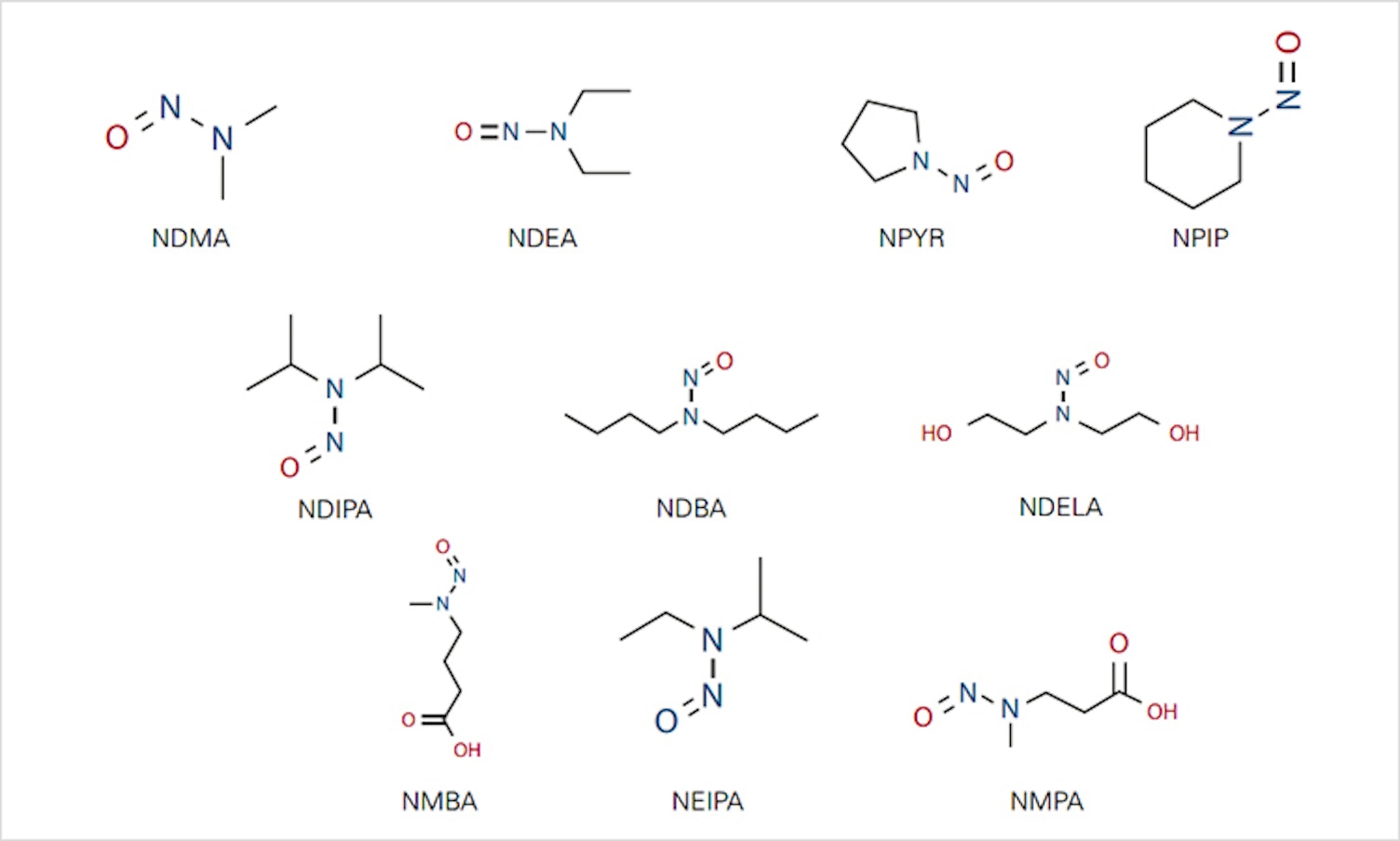 Increasing concerns about the presence of nitrosamines in pharmaceutical products have led the US Food and Drug Administration (USFDA) and the European Medical Agency (EMA) to publish documents addressing requirements and limits related to nitrosamine contaminants. Pharmaceutical manufacturers must now take a proactive approach to risk assessment and mitigation of these genotoxic contaminants within their global supply chains. SGS has developed methods for detecting nitrosamines in pharmaceutical products that will help you to ensure product safety and comply with USFDA and EMA requirements.
Why choose nitrosamine testing from SGS?
We have substantial expertise in developing methods for identifying the presence of N-nitrosodimethylamine (NDMA) and other nitrosamines in pharmaceutical products. Our experience in optimizing extraction procedures allows us to apply these methods to drug products, active pharmaceutical ingredients (APIs) and raw materials.
Our service integrates a harmonized methodological approach with flexible management of capacity and capability requirements.
We offer a variety of partnership models that allow collaboration while using the resources of the SGS global network.
Unrivaled Life Sciences Services from a World Leader
As the world's leading inspection, verification, testing and certification company, we offer longstanding expertise and the resources of an international network of laboratories and clinical trial facilities.
We provide a wide array of integrated services so you can benefit from flexible and scalable solutions that meet your specific needs.
Contact us today to learn more about nitrosamine testing.