SGS QiiQ remote industrial inspections – connect with SGS experts and inspectors using our innovative app.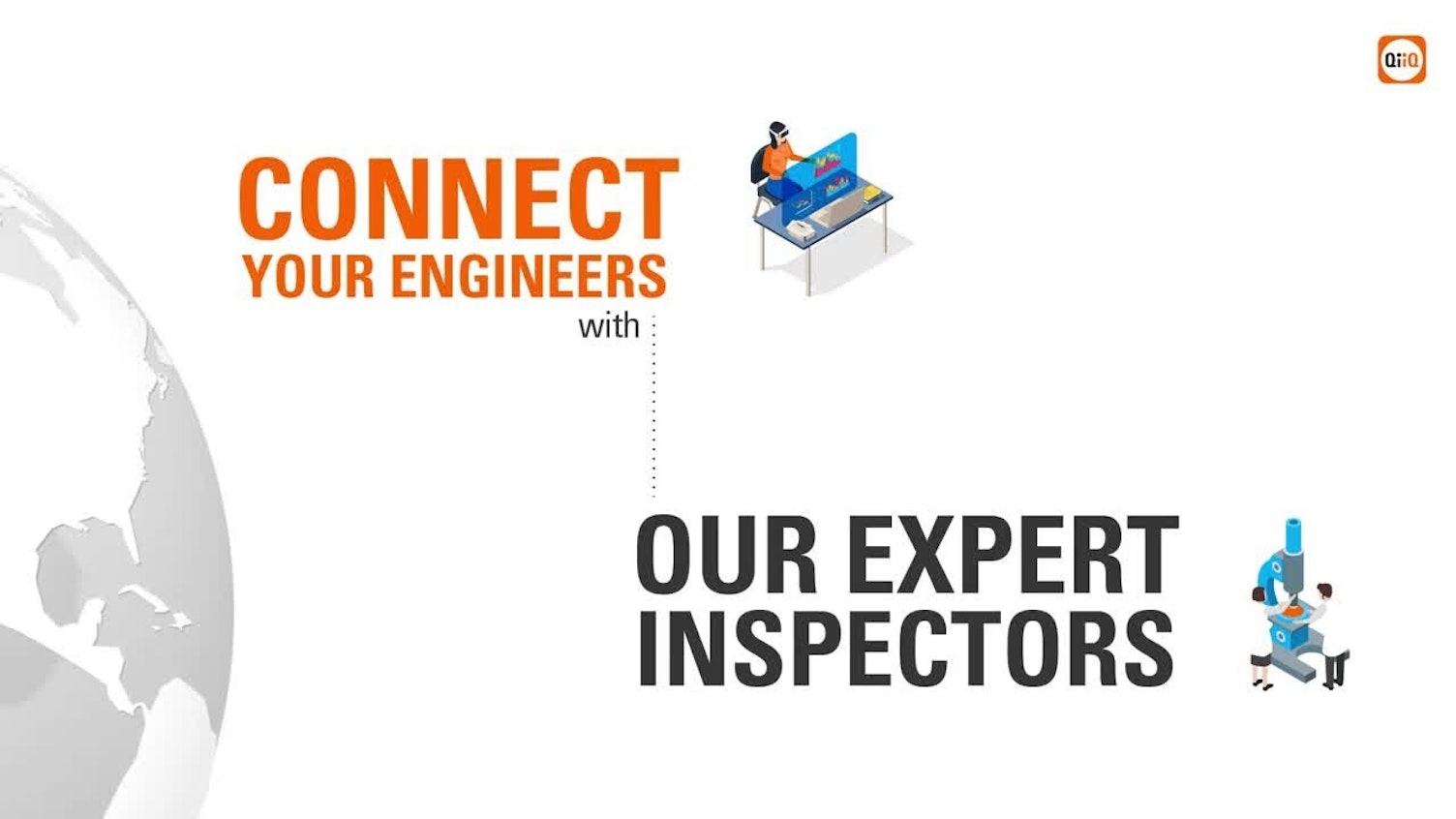 Quality control is integral to business success. Unknown issues can negatively impact your project and your bottom line. Traditional inspections provide trust, but they can be costly and time consuming, and inspectors with the right qualifications are not always available. To improve both the inspection process and interaction with customers, we have developed an innovative remote inspection app – SGS QiiQ.
Why choose QiiQ remote inspections from SGS?
Our QiiQ remote inspection app will allow you to:
Witness inspections remotely, while interacting with an on-site SGS inspector
Conduct inspections remotely – an SGS inspection expert will direct you through each step, while asking you questions and checking documentation
Record video inspections and take pictures of the inspection process (such as manufacturing process, tests, product, packaging, marking, etc.)
Consult the full recorded inspection – complete with video and images – for assessment and auditing
Who can benefit from the SGS QiiQ remote inspection app?
Asset owners – obtain remote assistance on urgent operational and asset integrity issues from a qualified SGS expert located anywhere around the world
Construction project managers – remotely attend SGS inspections at designated premises anywhere
Construction project owners and suppliers – gain efficiencies by letting SGS conduct selected inspections remotely throughout the equipment manufacturing process
Product and equipment exporters – connect with SGS inspectors who can accompany them through all the steps of an inspection in real-time
How it Works
SGS QiiQ can be installed on any mobile device (tablet, mobile phone or smart glasses). To operate, all you need is internet connectivity, Wi-Fi or 3/4G, so the two parties can interact seamlessly and effortlessly. The app can record and share audio and video streams and enables the real-time exchange of images and documents.
Trusted Remote Inspections From a World Leader
As a world-leading provider of inspection services, with unrivaled experience in conducting inspections across all sectors, we are now making our expertise available remotely, using the latest technology.
To find out more about our QiiQ remote inspection services, contact us today.
SGS House,
4B, Adi Shankaracharya Marg, Vikhroli (West),
Mumbai, Maharashtra, 400 083,
India