When you join SGS, you are part of a commitment to enable a better, safer and more interconnected world. We deliver services that touch every part of human activity and improve millions of lives - from insuring the safety of food, clothing, transportation and medicine to better testing in the nuclear industry. Whatever your role, you will make an important contribution to delivering safer products, better services and keeping society connected.
We welcome curious, passionate and dedicated people. People that are ethical, moral and trustworthy. People that are ready to collaborate on an important mission and go the extra mile.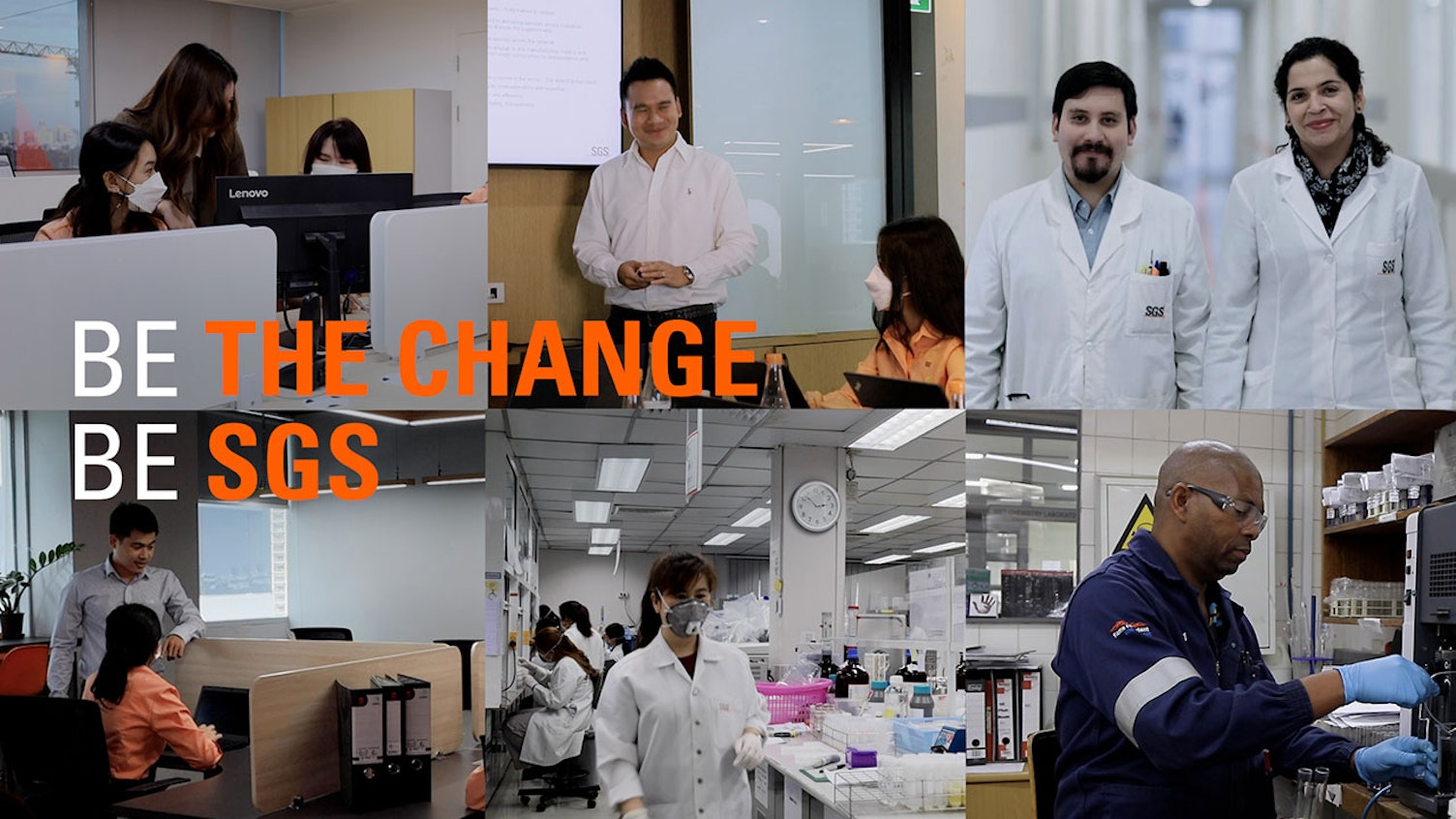 We offer stability, opportunities for growth and the chance to make a difference.
A career at SGS offers stability, secure employment, a friendly and supportive culture, and the opportunity to learn, grow and be part of our ambition to make a difference.
Be Proud

As part of the world's leading testing, inspection and certification company, you'll share our stability and growth. Enjoy a truly rewarding career in a financially stable, global, multicultural, Swiss-based organization with a proud heritage that has been making the world a better, safer place for over 140 years.

Be the Difference

Help build a better, safer and more interconnected world. Enjoy a fulfilling career with the opportunity to truly make a difference – to yourself, your career, your community and the world.

Be Collaborative

Collaborate in an open, friendly and supportive culture that thrives on teamwork. Flourish in an environment where people respect and help each other to grow and succeed.

Be the Expert

Expand and enrich your career through endless opportunities to learn, grow your expertise and fulfill your potential.