Make your electrical and electronic products stand out from the crowd with SGS Performance Marks – third-party independent product testing, evaluation and verification.
Whether you are bringing new products to market or want to differentiate existing goods from the competition, independent marks and certificates are trusted by buyers. SGS Performance Marks offer that reassurance and peace of mind, to you and the consumer.
Designed by our experts, this test program is product specific and employs a combination of document examination and reviews, performance testing and claims verification. This program:
Validates selling points
Verifies and supports disclaimers
Helps customers to choose the right model for their needs
The Benefits of an SGS Performance Mark
These marks are highly visible and provide consumers with easy-to-understand test information
Product information is easily accessed by scanning a QR code or visiting the SGS Certified Products directory
These marks verify that products meet the requirements and regulations against which they have been tested and evaluated
Products are tested by an independent third party, increasing consumer trust in your products improves brand credibility and reputation
What criteria are tested?
Electrical and electronic products are only trusted because they're tested. The SGS Performance mark test program tests and certifies your product to your specification against criteria for:
Handling
Durability
Functionality
Workmanship
Instructions for use
What products can be tested?
Our global team has a wide range of experts that can work on any project:
Household appliances – large and small
Lighting products – for household, business or industrial use
Electronics – TV sets, cameras, computers and other electronic equipment
Batteries – primary and rechargeable batteries, including power banks
Power tools – drills, screwdrivers, saws and sanders
Health care devices – UV sterilizers, air cleaners and anti-bacterial devices
Wireless/RF products – mobile phones, antennas, and other telecommunication devices
Two Performance Marks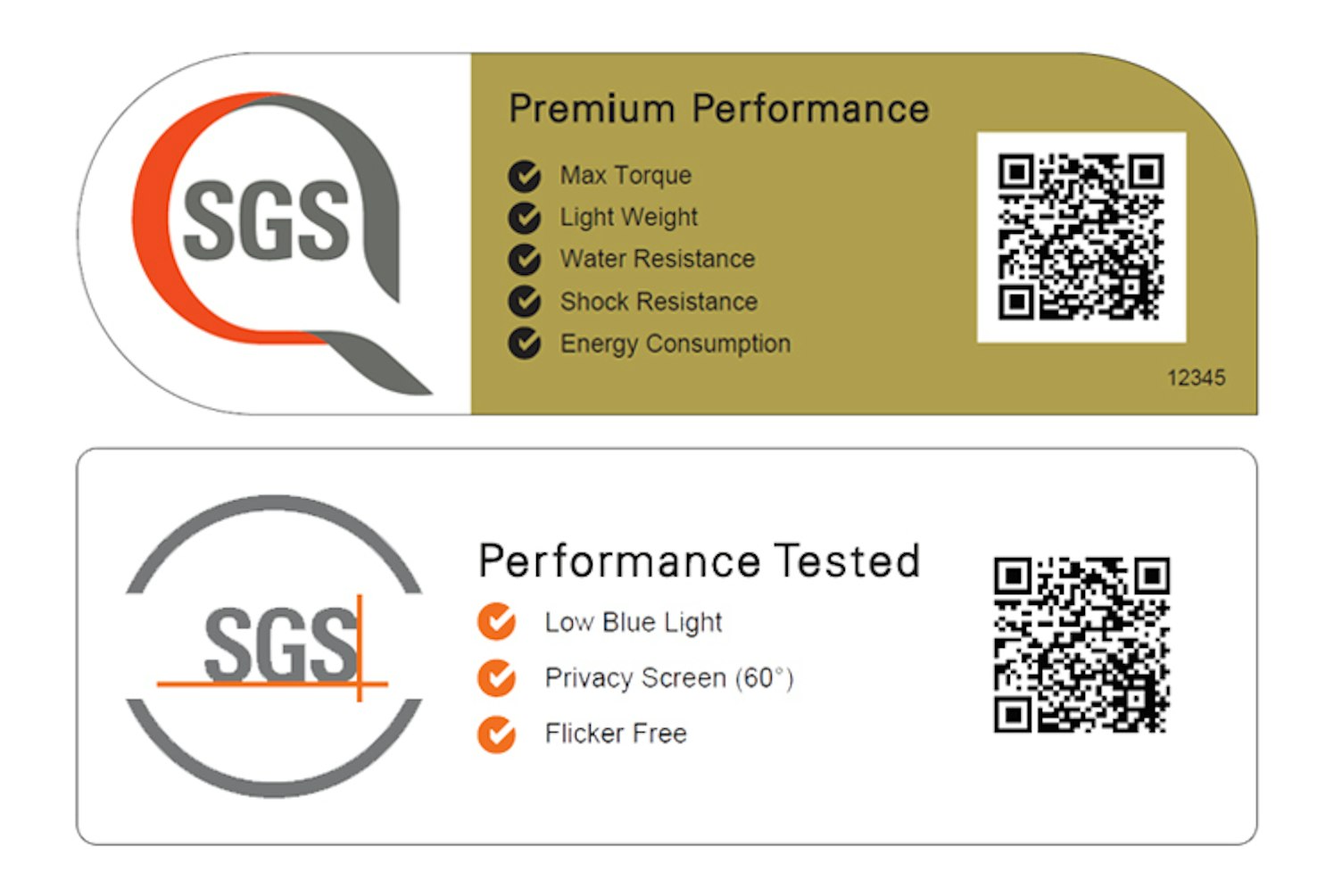 There are two SGS Performance Marks, Premium Performance and Performance Tested, allowing you to choose the test program most appropriate to your product and your customers' needs – SGS Premium Performance and SGS Performance Tested.
Products that qualify to display the SGS Performance Mark make easy-to-understand testing information available to consumers through a QR code. So, at the point of purchase consumers scan the QR code to see a quick summary of the protocols tested, giving them confidence in the product and your brand.
Contact us today to learn more about how SGS Performance Marks can benefit your products.
Inward Way,
Rossmore Business Park, CH65 3EN,
Ellesmere Port, Cheshire, United Kingdom