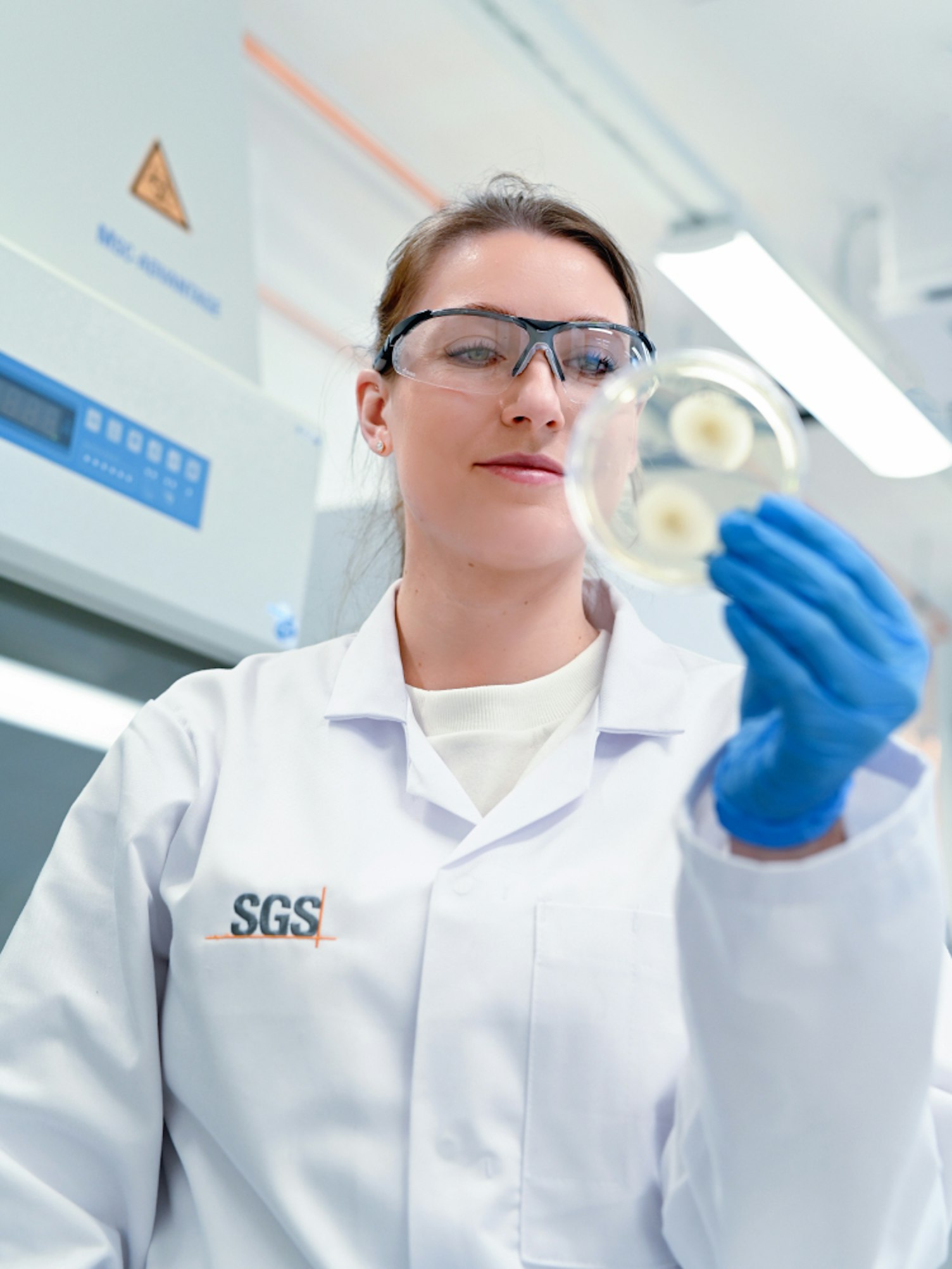 Extensive microbiology and sterility testing to support bio/pharmaceutical and medical device product and patient safety from SGS.
Characterizing pharmaceutical ingredients in bio/pharmaceutical and medical devices is essential for ensuring final product quality, preventing harm to the patient and avoiding product spoilage.
All regulatory authorities expect manufacturers to characterize the microbial quality of their pharmaceutical substances, both active and excipient. Pharmaceutical manufacturers are also required to characterize their drug products' manufacturing and handling processes to control or eliminate chances of contamination.
SGS can help you meet regulatory requirements and protect patient safety.
Our microbiologists have a wealth of technical knowledge and the expertise to develop and apply USP, Ph. Eur. and other international methods to a wide variety of biologics, traditional pharmaceuticals and medical devices. They will help you to ensure product quality and safety, from development through final product launch and post market support.
Our microbiology testing services include:
Antibacterial potency testing using zone of inhibition or turbidity assessment against reference materials
Antimicrobial effectiveness testing (sterile and non-sterile multi-dose forms) and microbial challenge testing
Bacterial endotoxins testing
Chemical disinfectant testing and cleaning efficacy and validation studies
Environmental monitoring
Facility qualification
Microbiological assessment of antibiotics
Microbiological attribute studies (e.g. barrier testing for packaging, condoms and medical gloves, and hygienic and antibacterial testing for contact lense and personal care products.)
Microbial contaminant isolation and identification (Vitek, API strips, Microseq, MaldiTof)
Microbial limits tests (microbiological examination of non-sterile products) according to USP <61>/USP <62>
Mycoplasma testing through both culture and PCR testing
Non-viable particulate testing
Preservative efficacy testing
Sampling and analysis of water for pharmaceutical microbiology
Sterility testing under aseptic conditions in accordance with the European Pharmacopeia 2.6.1 and USP <71> for pharmaceuticals and CFR 610.12 for biologics
To discuss your microbiology testing requirements, contact us today.