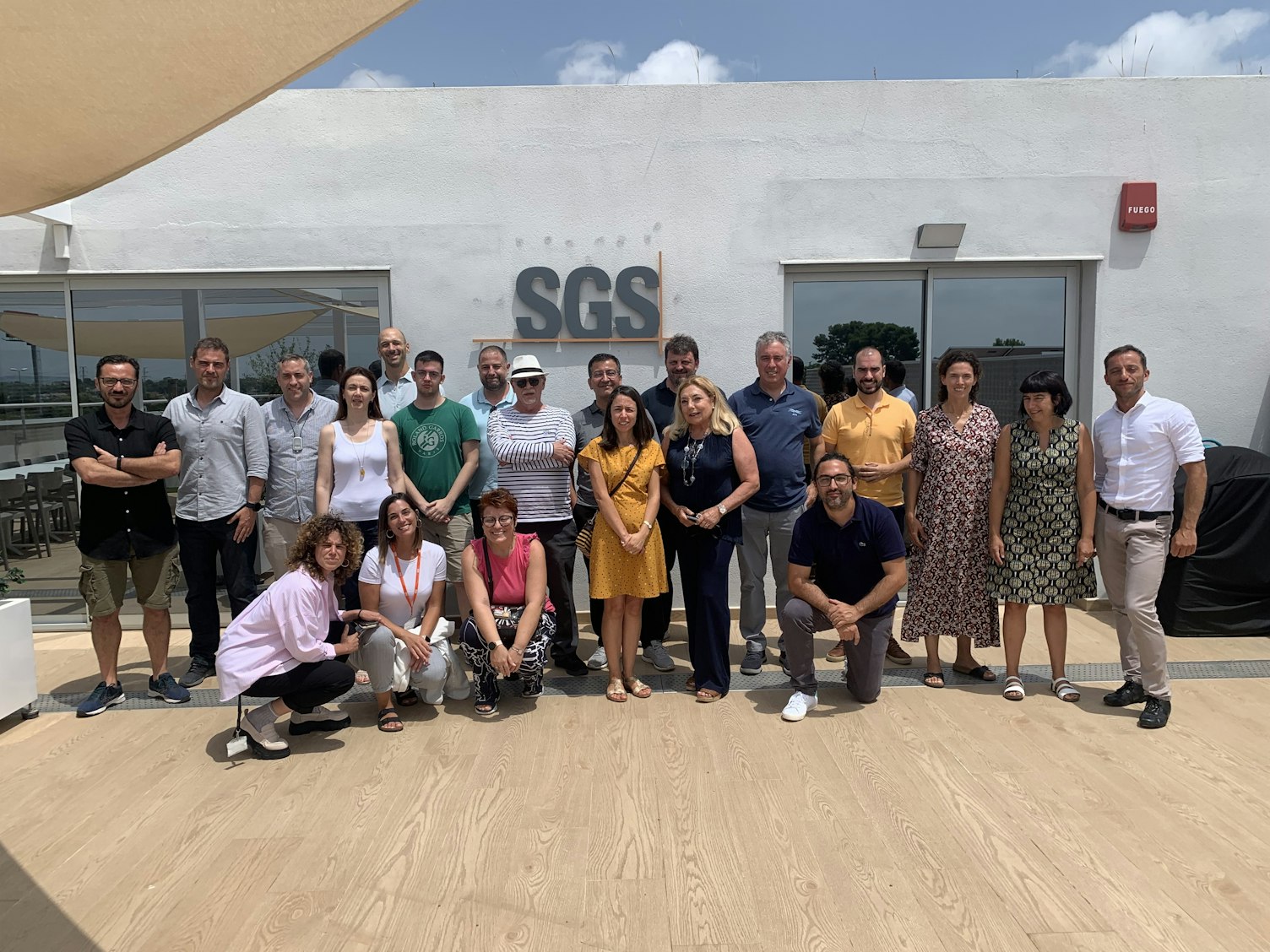 This project, made up of 14 partners, will develop innovative training from the latest technological and productive advances developed for the aquaculture sector.
SGS is pleased to be the consortium coordinator for AQUATECHinn 4.0, a training program which encompasses the latest technological and productive advances in the aquaculture sector.
Aquaculture is a strategic industry for Europe. A consortium of key European players in the European aquaculture sector, including business associations and aquaculture companies, universities, vocational training centers and research centers with experience in the sector, have come together to develop this cutting-edge training resource in response to new demands in the labor market.
Incorporating virtual reality and gamification, this program will use a number of pioneering technologies to help accelerate training for this important sector.
The main objectives of this 36-month project are to:
Improve the quality and skills developed in the European aquaculture sector, including new skills and reducing current mismatches in line with market demands
Familiarize students with digital diagnostic procedures to assess the status of different stages in the aquaculture farming process, transforming traditional aquaculture into aquaculture 4.0 through the promotion of digital learning of processes
Develop new educational methods to assess factors affecting production processes
Select the best procedures and best practices for technological development of aquaculture farms in Europe
Design, develop and share e-learning platforms that will host highly specialized educational resources
Enable connections and synergies between the vocational education and training and higher education systems within the business sector
Consolidate independent training service providers
This project meets the objectives of the ERASMUS+ innovation partnerships program as it aims to strengthen Europe's innovation capacity through cooperation and knowledge flow between higher education, vocational education and training and the socio-economic environment of the European aquaculture sector, including research. It also aims to strengthen the teaching of new skills, addressing mismatches through the design of a new curriculum.
The AQUATECHinn 4.0 training program will be available and open to teachers, trainers and volunteers from the aquaculture sector, as well as policy makers, researchers, media and academics active in the field of adult learning.
The consortium consists of the following partners:
SGS Tecnos (Spain) Coordinator
Fundación Universitaria San Pablo-CEU (Spain)
Universidade Do Algarve (Portugal)
Alma Mater Studiorum, Universita di Bologna (Italy)
Recep Tayyip Erdogan University (Turkey)
Associazione Piscicoltori Italiani (Italy)
APA, Associacao Portuguesa de Aquacultores (Portugal)
Associazione Mediterranea Acquacoltori (Italy)
FEG Fishethogroup Association (Portugal)
M.A.R.E. SOC. COOP. A R.L. (Italy)
Universidad de Santiago de Compostela (Spain)
Comite National de la Conchyliculture (France)
Centro de Ciencias do Mar do Algarve (Portugal)
E-School, Mpirmpakos D & SIA OE (Greece)

Note: Funded by the European Union. Views and opinions expressed are however those of the author(s) only and do not necessarily reflect those of the European Union or the European Education and Culture Executive Agency (EACEA). Neither the European Union nor EACEA can be held responsible for them.
For further information, please contact:
Estefanía López Montesinos
EU Project Manager
t:+34 687691612
About SGS
We are SGS – the world's leading testing, inspection and certification company. We are recognized as the global benchmark for sustainability, quality and integrity. Our 98,000 employees operate a network of 2,650 offices and laboratories, working together to enable a better, safer and more interconnected world.
Bole Sub City, Wereda 06,
Pecan Bld. 6th Floor Room No 602, Gurd Shola area, P.O. Box 14498, 1000,
Addis Ababa,
Ethiopia