Watch our video and learn how experts at SGS were able to identify the toxic substance that is causing the deaths of Coho salmon in the Pacific Northwest.
Wild salmon is a keystone species in the Pacific Northwest, and for some time there have been concerns about dwindling populations of juvenile Coho salmon. Runoff from tires has been identified as a cause. But what exactly makes tires so toxic?
In our latest SGS Live video, Bharat Chandramouli, Product Director and Million Woudneh, Senior Product Development Scientist, both at SGS in North America, discuss the discovery of a substance known as 6-PPD Quinone, which is a byproduct of tire runoff and is extremely toxic to Coho salmon. They explain how SGS experts identified 6-PPD Quinone as the threat and assessed its toxicity.
Watch the video below: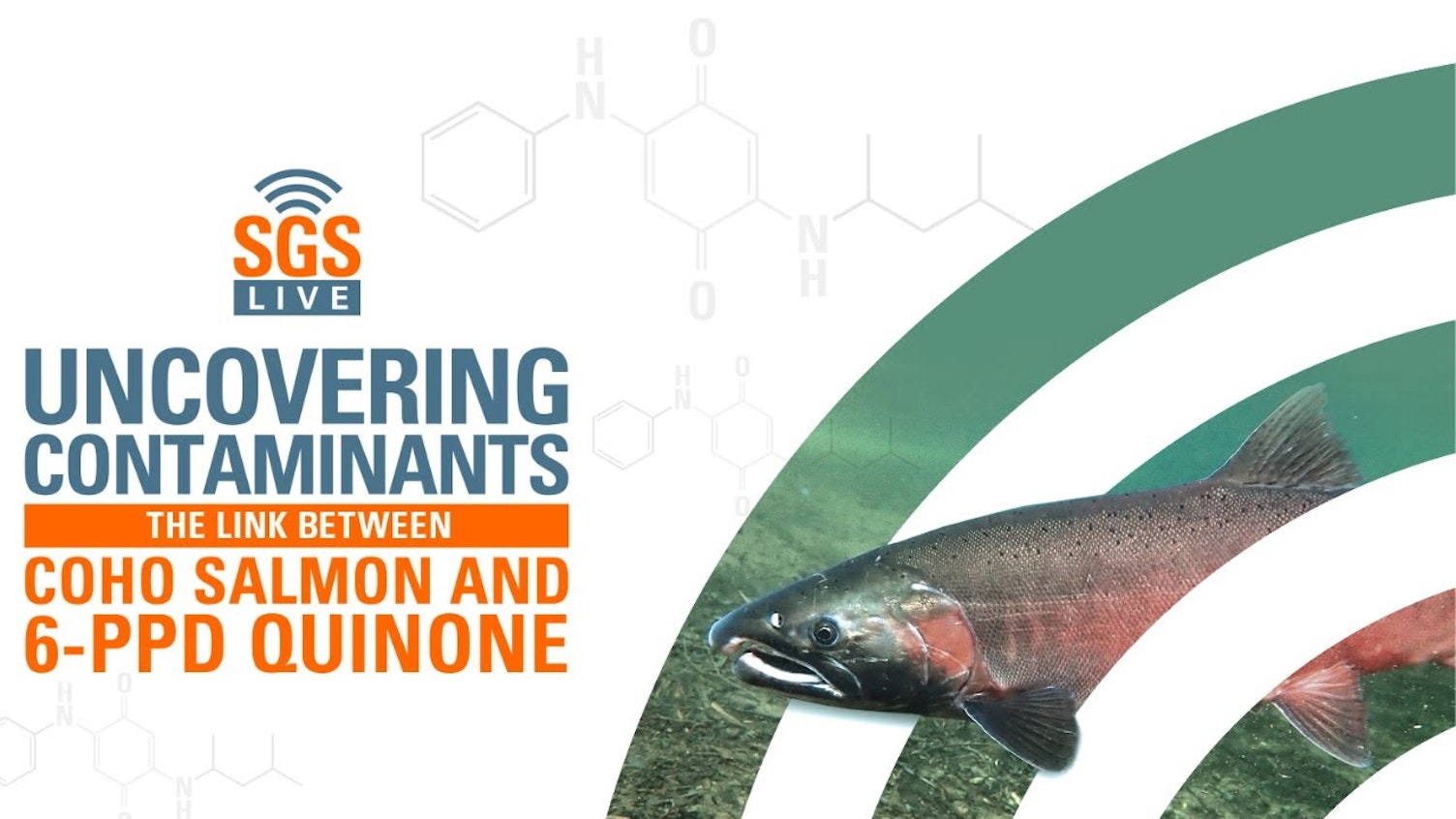 About SGS
We are SGS – the world's leading testing, inspection and certification company. We are recognized as the global benchmark for quality and integrity. Our 96,000 employees operate a network of 2,700 offices and laboratories, working together to enable a better, safer and more interconnected world.