Watch our video to discover how MSPUs are helping to protect the environment.
In addition to facing the challenges of limited resources and a competitive climate for attracting investment, the mining industry today is under pressure to maintain sustainability standards. How do SGS's mobiles sample preparation units (MSPUs) help with this?
In our latest SGS Live video, recorded at the PDAC convention in downtown Toronto, Cindy Collins, Director of Sales and Business Development for Geochemistry at SGS in North America, explores how MSPUs ensure quality, reduce costs and improve lead times while helping to protect the environment.
Watch the video below: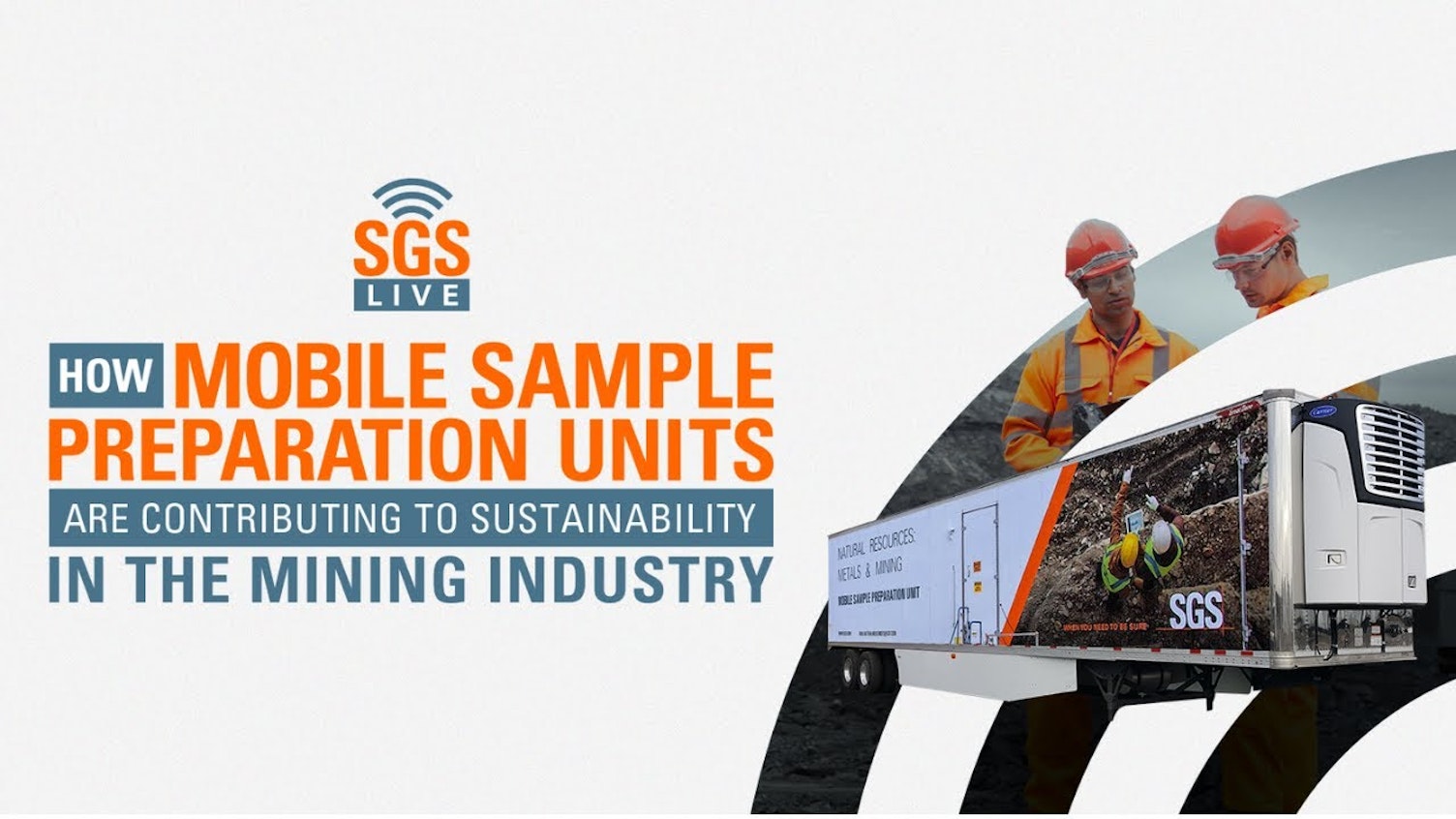 About SGS
We are SGS – the world's leading testing, inspection and certification company. We are recognized as the global benchmark for quality and integrity. Our 96,000 employees operate a network of 2,700 offices and laboratories, working together to enable a better, safer and more interconnected world.