Retailers are increasingly moving their operations online. It is estimated the global e-commerce market grows by 14.7% every year and could be worth USD 27.15 trillion by 2027.1 How can businesses operate successfully in e-commerce markets while avoiding the issue of returns?
Return rates
E-commerce has many advantages. For consumers, it gives them access to a wider range of products. For businesses, it reduces the costs associated with bricks and mortar shops while reaching a larger group of potential buyers.
Consumer shopping habits are beginning to change. Without the ability to see and try the product before buying it online, consumers are starting to overbuy – choosing multiple sizes and styles and then returning the unwanted goods. It is therefore not surprising that clothing, something we typically try before buying, is the product category with the highest return rate – 26% of all returned goods in the US are clothes.2
The cycle of unnecessary returns, or returns that result from purposeful overordering, is having a detrimental impact on businesses. Returns have become a major concern across all retail sectors, with the National Retail Federation estimating returns costing US businesses USD 761 billion in lost sales in 2021. They believe the average retailer will incur USD 166 million in merchandise returns for every USD 1 billion in sales.3
Of course, overbuying is not the only reason why customers return unwanted goods. Without access to the physical product, consumers must rely on the website description to make their decisions. If that description is inaccurate or misleading, they will be disappointed and return the product after it has been delivered.
Replicating the shopping experience
Businesses need to consider and replace what the consumer is missing from not actually seeing or touching the product before they make a purchasing decision. This includes the independent verification of quality, performance and fit. If they can achieve this and inspire trust in their products, they are able to convert the consumer from a browser to buyer.
Trust is a major factor for consumers. Along with fast load times, faith in online payment systems and stock level accuracy, consumers will make their purchasing decisions based on whether they trust the business, the website, and the accuracy of the product pictures and descriptions.
If the product description contains insufficient information, unappealing images or is incoherent or contain errors, the consumer will simply look elsewhere, more than likely to a competitor.
Thinking about online retail in a new way
E-commerce businesses need to think about retail in a different way to be effective at reducing the level of returns. They need to understand that online retail is not simply a virtual version of their bricks and mortar shop and understand how consumers interact with their website.
Every interaction between a consumer and a website creates a data point, with every website producing billions of data points every day. Positive consumer experiences create good data points that lead towards making a purchase. Negative experiences create bad data points that pollute a website and therefore reduce the possibility of generating new leads and conversions. It is the ratio of good data points to bad data points that will ultimately affect both top and bottom lines.
It is estimated over 55% of product pages have bad data points resulting in endless reworking of catalogs, high return rates, low conversion rates, dissatisfied customers, reputation damage and regulatory exposure. Regulatory exposure is especially important to maintain consumer safety and legal compliance.
The drive towards e-commerce is relentless. Retailers must find effective ways to reduce the number of bad data points created by their website if they are to succeed in competitive markets. This means thinking about online retail in a new way, from the perspective of the consumer, and working in a way that delivers product pages that generate good data points.

SGS Solution
We have developed Truum™, an AI-enabled autonomous scanning tool – Digital Shelf Monitoring – which reviews online catalogs and automatically identifies product pages at risk of creating bad data points. Our system reduces the need for retailers to manually check each product page for missing, incoherent or erroneous data, allowing them more time to focus on their customers.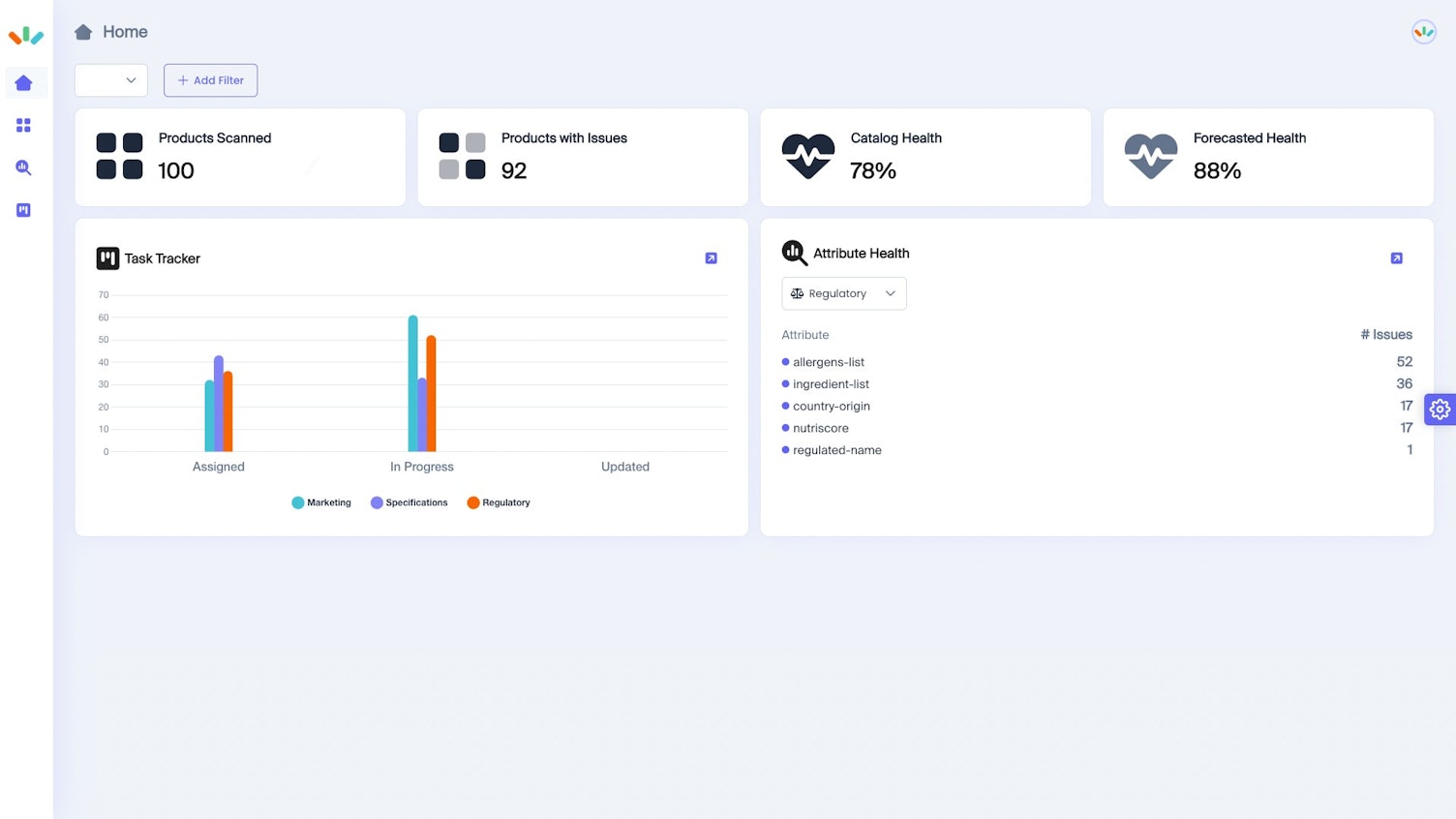 © SGS Société Générale de Surveillance SA. This publication or website is a property of SGS Société Générale de Surveillance SA. All contents including website designs, text, and graphics contained herein are owned by or licensed to SGS Société Générale de Surveillance SA. The information provided is for technical and general information purposes only and offers no legal advice. The information is no substitute for professional legal advice to ensure compliance with the applicable laws and regulations. All information is provided in good faith "as is", and SGS Société Générale de Surveillance SA makes no representation or warranty of any kind, express or implied, and does not warrant that the information will be error-free or meet any particular criteria of performance or quality.