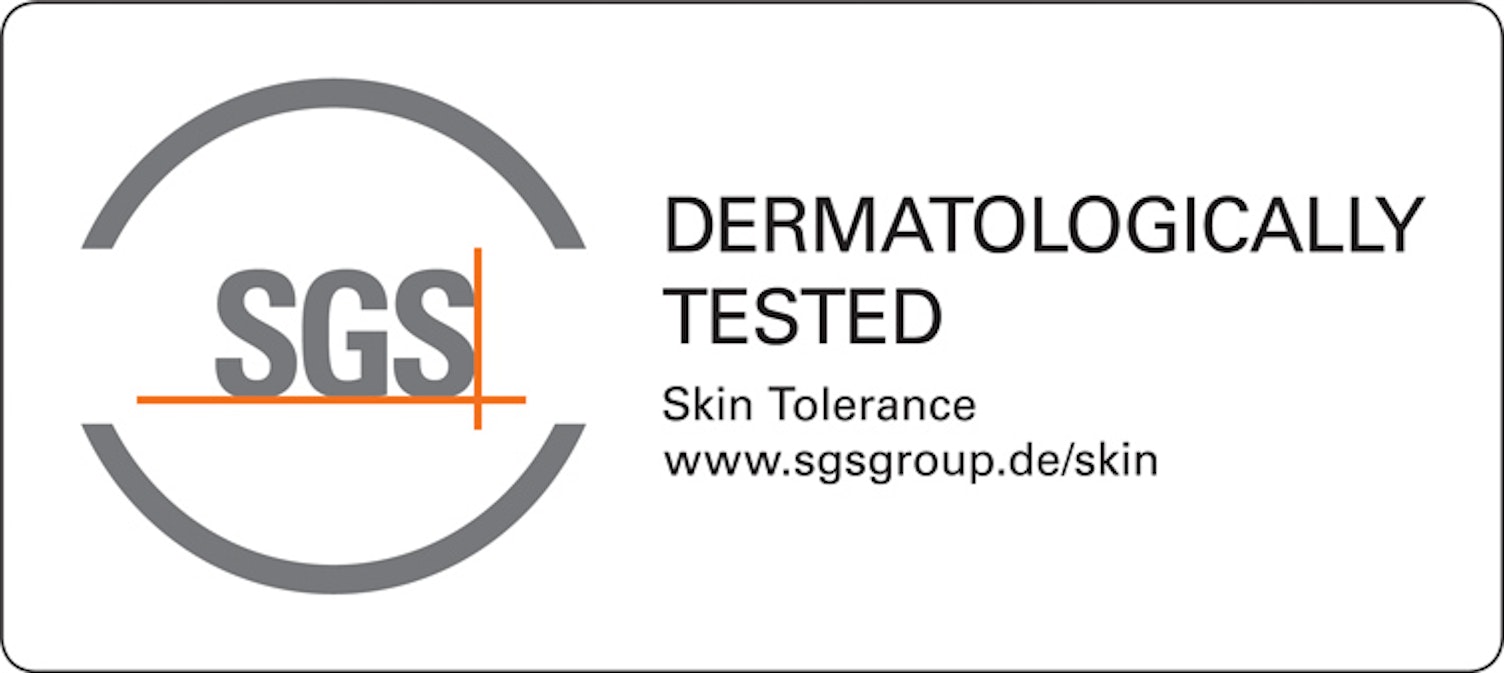 Skin tolerance is one of the most important criteria for consumers when choosing cosmetics and personal care products. Every second person attaches great importance to this - more than a cheap price or a well-known brand. In order for consumers to find corresponding products, the independent testing institute SGS has developed the test mark "Skin tolerance: dermatologically tested".
Behind the mark stands the world's leading testing and certification company SGS, which also includes the laboratories of SGS Fresenius Institute. The "Skin tolerance: dermatologically tested" approval mark can be used for a whole range of different products - from shampoo to all-purpose cleaners to baby diapers.
The following products can be awarded:
Cosmetic products such as cream, shower gel, shampoo, perfume or bath balls
Detergents such as all-purpose cleaners or hand dishwashing detergents
Hygiene articles such as diapers, panty liners, incontinence products or facial tissues
Laundry detergent
Commodities such as gloves, shoe inserts, adhesive bras or textiles
Raw materials for cosmetics, detergents, cleaning and cleaning agents
The Testing Process
The products to be examined are subjected to a so-called epicutaneous test. This test serves to detect a primary skin irritation or a contact allergy with the substance to be examined and is carried out on at least 30 test persons.
Depending on the product, the test procedure differs as to how the subjects have skin contact with the product. Anything that stays on the skin for longer, such as creams and lotions (leave-on products), is usually applied occlusively and is thus firmly covered with a plaster. This plaster remains on the skin for 24 hours. Test products, which are rinsed off immediately after application (rinse-off products), are taped semi-occlusively, i.e. air and water vapour permeable. Surfactant-containing products such as soaps or detergents are usually diluted to two percent. Cloths or diapers can also be tested by applying them directly to the skin and remain there for 24 hours.
Specifically, for the test of a skin cream, for example, the substance to be tested is applied to the clinically healthy skin and covered with the aid of a special, occlusive test plaster. In parallel, also water (negative standard) and 0.5 % SDS solution (sodium lauryl sulphate) (positive standard) are applied as control substances. Finally, the test plaster is removed after 24 hours. After another 24 hours, a dermatologist examines the skin's appearance for skin irritations (redness) and allergic reactions. A final assessment takes place after 48 hours.
Every year there is a re-examination. For this, the SGS experts acquire the sealed product on the market and carry out the dermatological tests again.
The Test Criteria
The mark of approval is awarded exclusively to products that achieve a "very good skin tolerance" or a "good skin tolerance". Since there are no legal requirements for the assessment of the characteristic "skin tolerance" in the epicutaneous test, the evaluation criteria of the EU expert publication "Technical document on cosmetic claims" for "dermatologically tested" (available at: https://ec.europa.eu/docsroom/documents/24847) are used.
This means with sufficient reactions to the positive standard and no reaction to water:
Semi-occlusive
Very good skin tolerance: no subject shows a reaction
Good skin tolerance: one subject shows a reaction
Occlusive
Very good skin tolerance: up to 10% more reactions than water; with 30 test subjects and no reaction, up to 3 subjects could show a slight reaction
Good skin tolerance: 10% - 20% more reactions than water; with 30 test subjects and no reaction, up to 3-6 subjects could show a slight reaction
Or a moderate reaction to the product
In addition, cosmetic products are tested for the declaration and labelling of the product in accordance with EU Cosmetics Regulation (EC) No. 1223/2009.
Are you interested in using the "dermatologically tested" approval mark?
You are a manufacturer or a dealer and are interested in the certification program "Skin tolerance: dermatologically tested", then feel free to contact us. Please use the contact form on this page.