Today's crop, vegetable, and fruit growers face increasingly stringent export requirements.
To guarantee the safety of their consumers, destination countries require detailed information regarding potential contaminants that might be present within agro-exports. For example, they need to clarify whether these foodstuffs exceed the thresholds for toxic heavy metals.
What are heavy metals?
The chemical definition of heavy metals is incredibly broad. However, for the purposes of this article, we can label them as elements that are toxic to living beings. The United States Environmental Protection Agency (EPA) most commonly regulates five main heavy metals: cadmium, mercury, lead, arsenic and chromium.
Unfortunately, heavy metals are present in soils around the world. Heavy metal concentrations occur naturally in soils as constituents of the earth's crust, while heavy metal values can also be influenced by human activities. For example, due to the production of industrial pollutants such as atmospheric contaminants, sewage, mineral fertilizers, pesticides and mining-related pollutants. Heavy metals remain in the soil for incredibly long periods, with a residence time of up to several hundred years.
How can growers identify the presence of heavy metals within their soil? By partnering with crop scientists to conduct rigorous soil mapping.
Soil Mapping Versus Conventional Soil Sampling
Conventional soil sampling uses one or more samples per lot. These are taken at random, following a standard procedure in which several subsamples are drawn around a central point before being homogenized and quartered. Subsequently, a single final sample is obtained.
However, the dynamics of heavy metals in soils can vary significantly, and it is necessary to know their precise distribution throughout the area. This is where soil mapping comes in. Crop scientists must adopt a systematic approach (instead of single composite sampling) to determine the true magnitude of the problem in the field.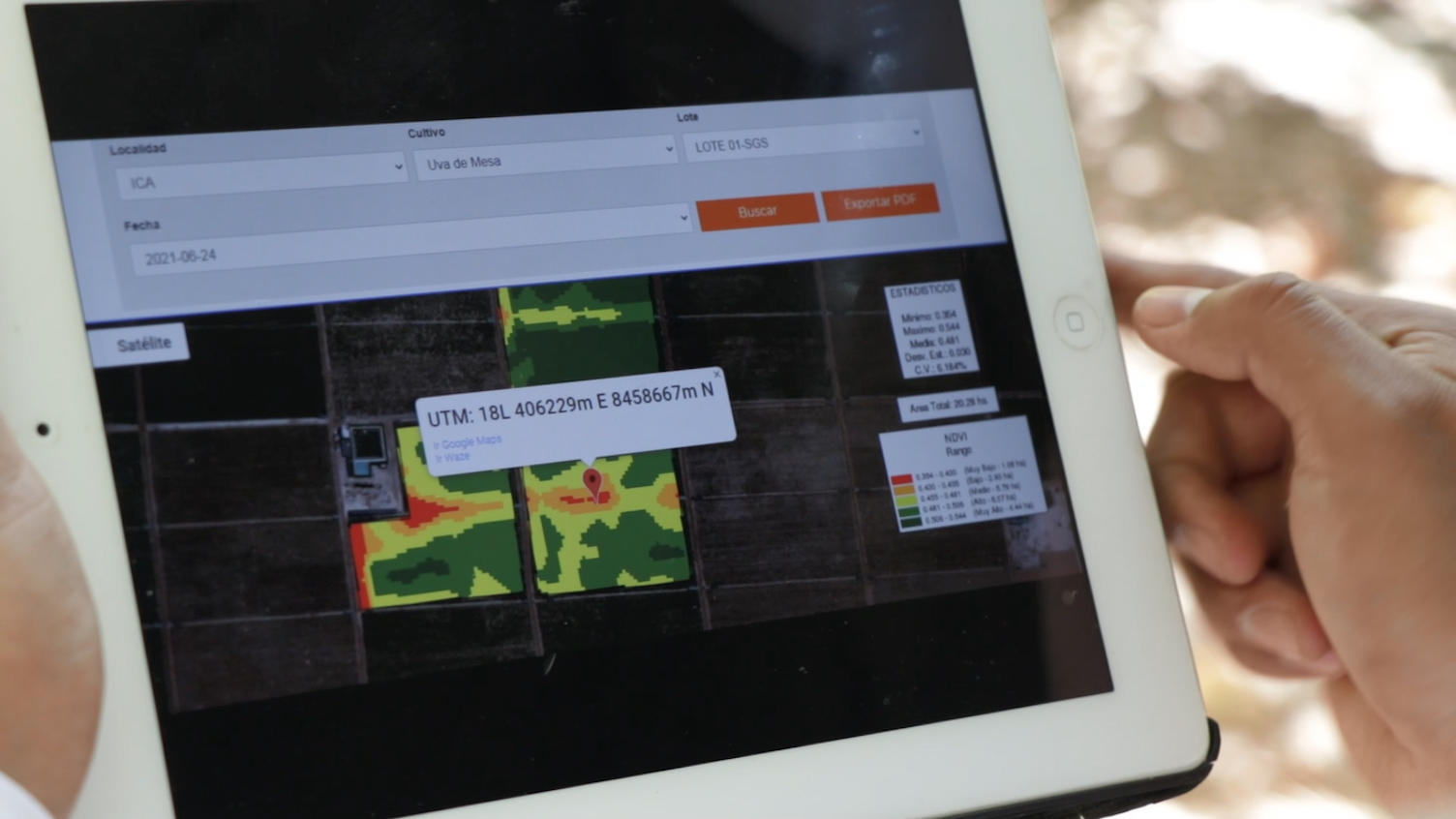 Through a grid- or zone-based and georeferenced sampling process, soil mapping allows growers to see and understand their field as a whole. They can identify areas for uniform management as well as problem areas, which contain a greater presence of a certain heavy metal. This sampling approach supports successful fertility management, whether for an individual field or at a farm-wide level.
Extending soil analysis to also cover trace elements, such as heavy metals, adds additional value at a low cost to the farmer. Growers and crop scientists can identify problem areas and apply proper management practices, such as planting crops with a low uptake rate of heavy metals, performing bioremediation or removing these areas from cropping going forward.
Showcasing SGS Soil Mapping in Peru
We have conducted rigorous soil mapping throughout Peru and have created soil maps for more than 50,000 hectares of land on the Peruvian coast. These range from fields of less than three hectares, for seed production purposes, with very intensive sampling, to fields of more than 15,000 hectares. We have done so for a variety of crops, such as citrus fruits, sugar cane, mangos, vine crops and others. The SGS soil laboratory in Peru has invested in analytical technology to detect even trace amounts of heavy metals in soil, irrigation water and plant tissues.
To find out more about the benefits of SGS's soil mapping services, please get in touch:
Jorge Bazo Cannock
Global Business Development Manage Crop Science
t: +1 511 517 1900 Ext. 1517
About SGS
We are SGS – the world's leading testing, inspection and certification company. We are recognized as the global benchmark for quality and integrity. Our 96,000 employees operate a network of 2,600 offices and laboratories, working together to enable a better, safer and more interconnected world.