SGS Gulf Limited, UAE, has introduced a new Non-Destructive Testing (NDT) solution enabling to test the whole running rail length of the railway tracks, with excellent throughput and coverage on a continuous basis.
This new capability has complemented the SGS's range of functional safety assessment services for the railway infrastructure in the Middle East region.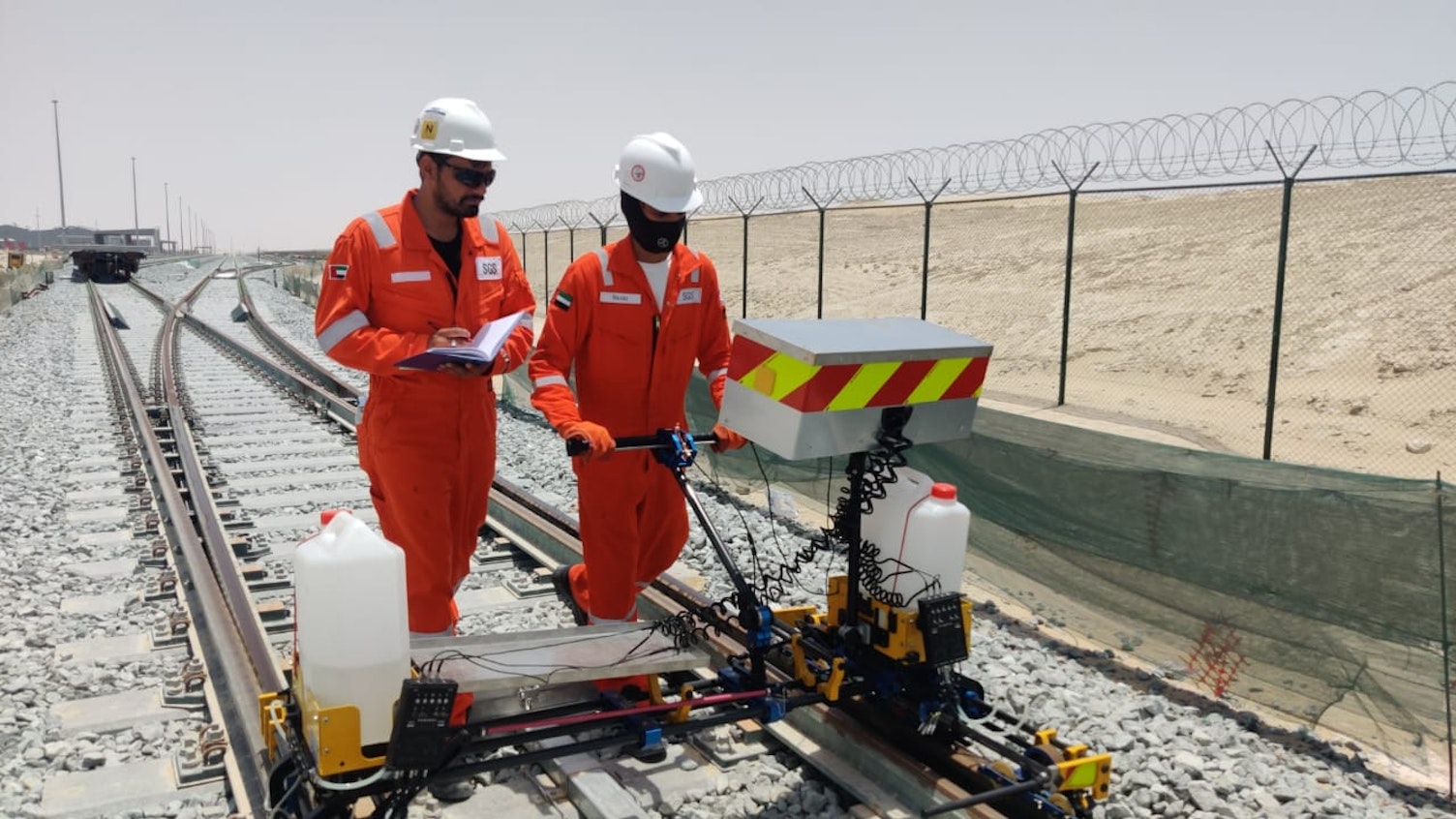 Railway Industry Challenge
The railway network in the Gulf and Middle East region has been expanding due to the high demand both for passenger and cargo transportation. At the same time, safety assurance is of utmost importance.
Railway tracks play an important role in safe operations of railways. Defects can emerge either from the construction stage or while in service as fatigue and external stresses can lead to the track's damage.
To ensure reliability of railway operations, periodic inspections and testing are required.
SGS Rail Testing Solution
To meet the railway industry needs, SGS Gulf Limited has developed a new service that allows to detect flaws in the whole running rail's length through ultrasonic testing.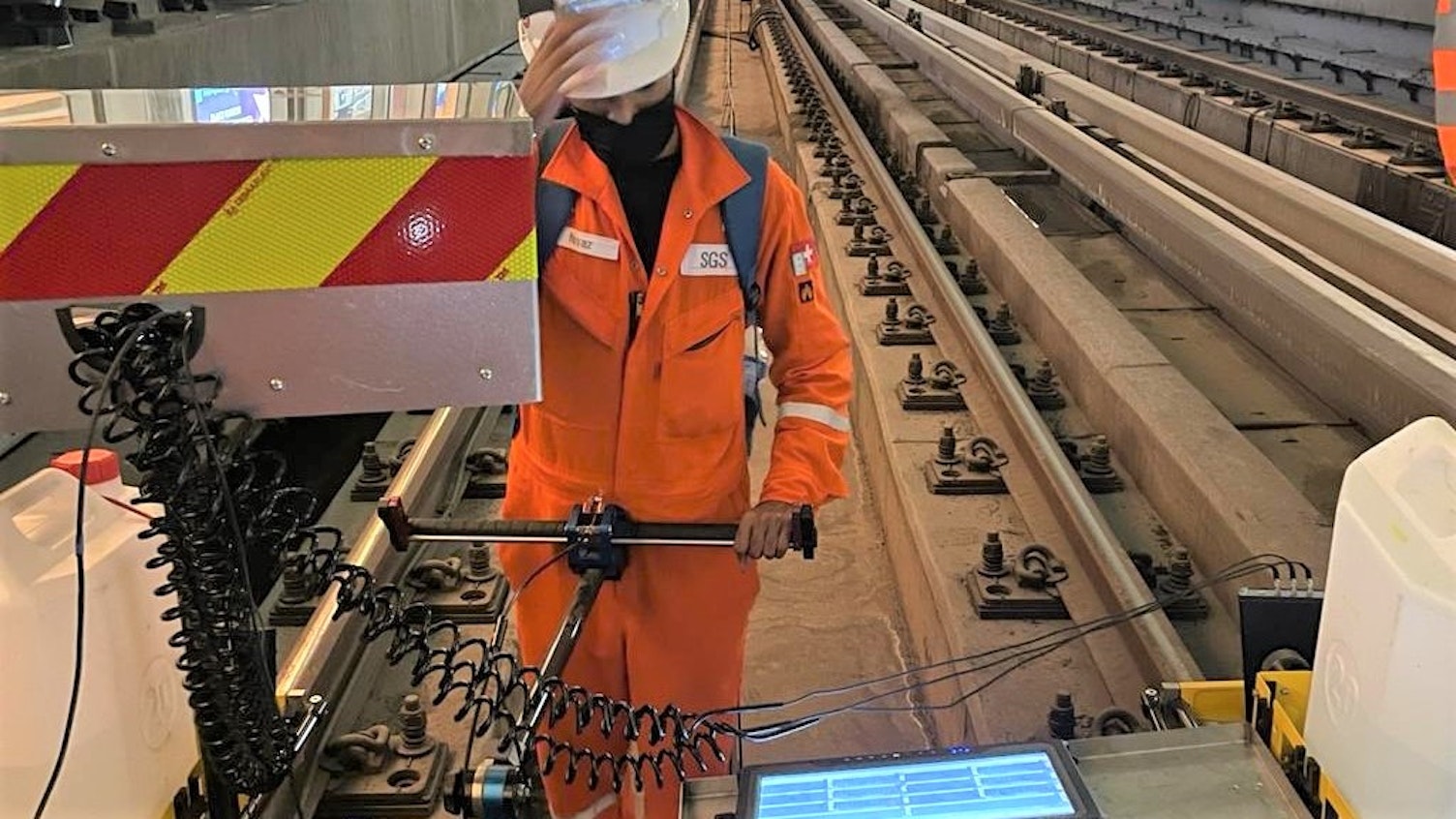 This solution is suitable for simultaneous testing of both rails in a railway track and is capable to detect various types of defects across the rail volume, including:
Transverse cracks.
Longitudinal horizontal cracks.
Cracks from bolt holes.
Vertical cracks etc.
We have successfully contributed to many landmark rail infrastructure projects in the Gulf / Middle East region and are happy to help with reliable rail testing to prevent unsafe operations.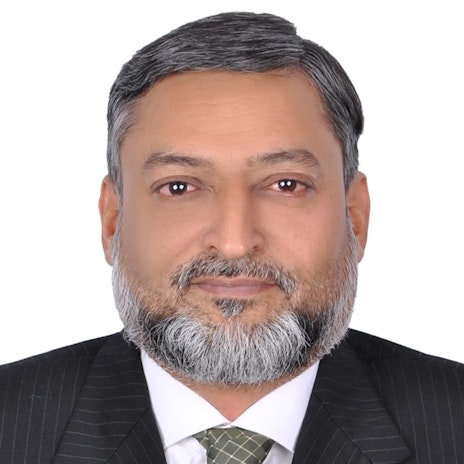 About SGS
We are SGS – the world's leading testing, inspection and certification company. We are recognized as the global benchmark for sustainability, quality and integrity. Our 97,000 employees operate a network of 2,650 offices and laboratories, working together to enable a better, safer and more interconnected world.
SGS Building, Street no. N 203,
Jebel Ali Free Zone North,
Dubai, United Arab Emirates